Residential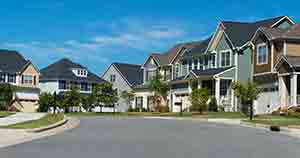 Protecting the homes of Rabalais clients begins with upgraded electrical services.
We offer a variety of services designed to help protect clients' homes, save them money, and give them more overall piece of mind.
Services include:
Energy management systems
Dedicated computer circuits and cabling
Outlets, switches and additional circuits
Remodels and new construction
Aluminum wiring upgrades
120/208, 277/480 wiring
Fuses to circuit breakers
Solar and wind systems
Electrical maintenance
House wiring upgrades
Pools and spa hookups
Smoke detectors
Sump pumps
GFCI protection
Lighting retrofits
Landscape lighting
Touchplate lighting
Trained Rabalais electrical technicians can provide upgrades of circuit breaker panels, install dedicated circuits, and even install new panels and meters in your home. Solar panels and wind energy turbines are also available.
Need a small electrical project handled? Rabalais technicians can install ceiling fans, dimmer switches, security and landscape lighting, track or indirect lighting, outlets, and any nearly any other electrical component you might need.
If an electrical component in your residence isn't working correctly, our highly skilled electricians, who are also trained diagnosticians, will use their extensive knowledge and experience to troubleshoot and repair just about any problem.
In today's business environment, many professionals work at home, relying on high-speed connections to telecommute and access off-site networks. Rabalais can provide systems and tools to make your home office more efficient.
Imagine being able to control every system and appliance in your home in much the same way as channel surfing with your remote—not just from your couch, but from every room in your house, and even remotely from your cell phone.
Systems that can be controlled include:
Lighting
Appliances
Heating and cooling
Lawn sprinklers
Security and monitoring systems
Entertainment (home audio and video)
Communications (telephones and intercoms)
For your next residential electrical project, contact Rabalais.