---
Electrical
Rabalais can provide a diversified and skilled professional staff to help manage industrial, commercial, residential. on and offshore petrochemical, municipal, wind, and photovoltaic projects, as well as routine maintenance.
Learn more.
---
Disaster Recovery
When every moment is critical to saving lives and property, Rabalais can mobilize immediately to help manage your recovery from natural and weather-related disasters that cause catastrophic equipment failure. Learn more.
---
Instrumentation & Process Controls
From initial design and consultation through system development, commissioning and support, Rabalais' innovative control and automation solutions helps keep clients' systems online and functioning properly.
Learn more.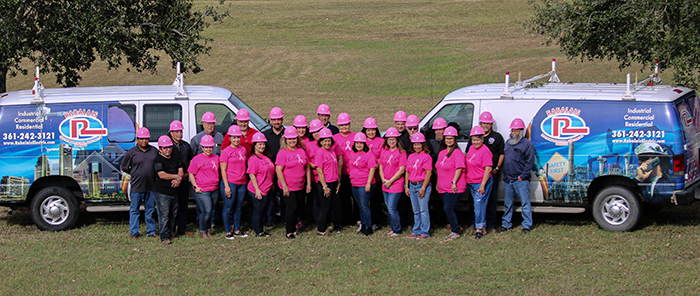 Rabalais employees wore pink hard hats in October to support breast cancer awareness.